This guide shows you how to manage your Smilenotes subscription settings. From the main Notepad screen, click 'Subscription' from the main menu: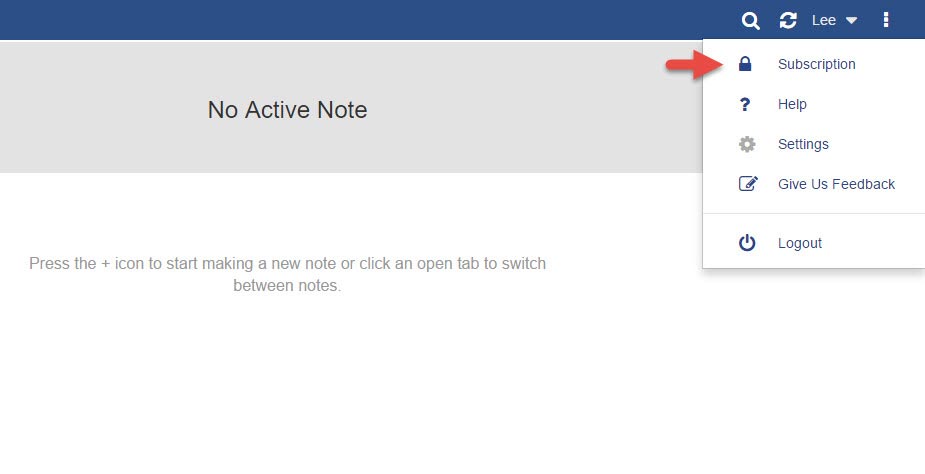 Cancel Subscription

How to cancel your subscription:

Select 'Manage'

Select 'Cancel Subscription'

When you cancel your subscription, your account will be valid until the expiry date displayed and you'll still be able to use Smilenotes up until that date.
Once your subscription expires, we will delete all your client/patient data after 90 days. (If you re-subscribe again within this time frame, all you data will remain safe and we'll reset the data retention period.)
You can cancel your subscription anytime you like and it will run untii the expiry date. We are unable to provide refunds on any un-used portion of a subscription - this includes annual plans.
Change a Subscription Plan

You can easily switch between a monthly or annual payment plan any time you like. Here's how:

Click on the Manage Subscriptions tab from the side menu, then 'Manage'

Select the subscription type you require.

Your new subscription details will be now be displayed.